Back To Menu
Boneless Rib-Eye Steak
Richly marbled / our most flavorful cut
Entree sides:
Rice Pilaf
Garlic Mashed Potatoes
French Fries
Broccoli Slaw
Cup of veggie chili
Premium side:
Loaded Garlic Mashed Potatoes
+$2
How would you like your steak?:
Rare
Medium Rare
Medium
Medium Well
Well
Would you like any Steak Enhancements:
Sauteed Mushroom & Onion Topper
+$4
Shrimp sauteed in garlic butter
+$9
Have you tried this item? Pop it!
Help other diners know what to expect by sharing your experience.
8 people have popped this item
Photo Gallery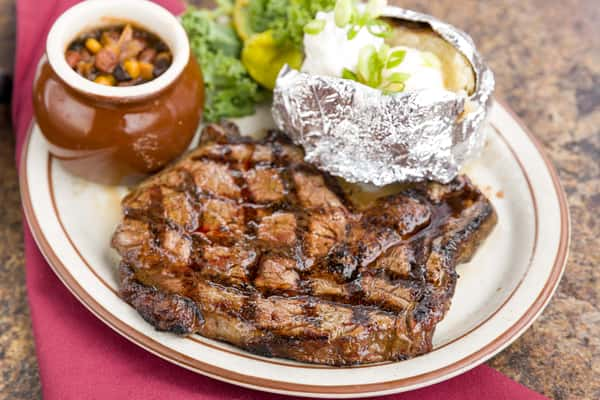 Back To Menu
Boneless Rib-Eye Steak
Richly marbled / our most flavorful cut
Entree sides:
Rice Pilaf
Garlic Mashed Potatoes
French Fries
Broccoli Slaw
Cup of veggie chili
Premium side:
Loaded Garlic Mashed Potatoes
+$2
How would you like your steak?:
Rare
Medium Rare
Medium
Medium Well
Well
Would you like any Steak Enhancements:
Sauteed Mushroom & Onion Topper
+$4
Shrimp sauteed in garlic butter
+$9
Back To Menu